Roofing underlayment helps protect against rain, snow and even heat from leaking and penetrating through your roof. This layer can be found between the outer roofing material and the inner roofing insulation, and it's one of the most vital parts of any roof replacement. There's also more to the material than what seems like another layer of sheathing, so let's take a closer look to know why roofing underlayment is important.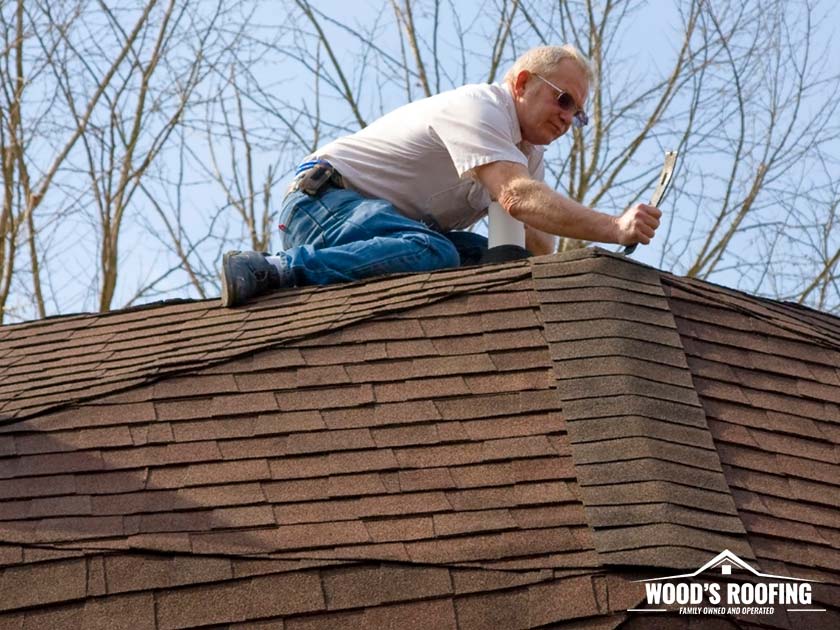 Popular Roofing Underlayment Materials
There are different types of underlayment available on the market, and they're all usually installed right under your shingles. Keep in mind that some underlayment materials work better than others, and they're also effective depending on the home's typical climate. Knowing what the common types are is important if you want to have a better idea of what's best for your home. Listed below are some popular materials.
Asphalt-Saturated Felt – This is a material that's readily available, and can sometimes be used by a professional roofing contractor depending on the situation. For instance, when your roof has taken damage right after a severe storm, a professional roofer may use this for emergency repairs. It's also water-resistant and flexible, which is why this material is still a popular and affordable choice if you're looking for an alternative to the synthetic underlayment.
Rubberized Asphalt – This is a more premium material that's completely waterproof on one side and adhesive on the other side with a peel-off membrane for ease of application. Its rubber-like properties effectively create a waterproof seal when applied on the roof. This may be a bit expensive to install, but it's a great choice if you want to save more later on.
Non-Bitumen Synthetic – This is one of the most common types of roofing underlayment. It's designed to be fully applied on the roof, and also has good water resistance qualities. This also a great material if you're looking for a cost-effective solution when repairing or replacing your roof.
How Roofing Underlayment Protects Your Roof
The main function of roofing underlayment in any roof is to prevent damage such as water leakage from compromising the inner structure. Its water-resistant properties also help protect your home from the rain leaking through and other weather conditions. It also serves as a temporary roof not only during emergency roof repairs, where it can be applied to cover the exposed during the renovation process.
When you need a professional roofing repair or replacement, don't hesitate to hire the best roofing company in the area. We make sure that the job gets done with your best interests in mind. Call Wood's Roofing today at (863) 513-7775. You can also contact us through our convenient online form. We serve Lakeland, Winter Haven, and surrounding FL areas.
Satisfaction is guaranteed. Call us for a free quote.