Why Wood's Roofing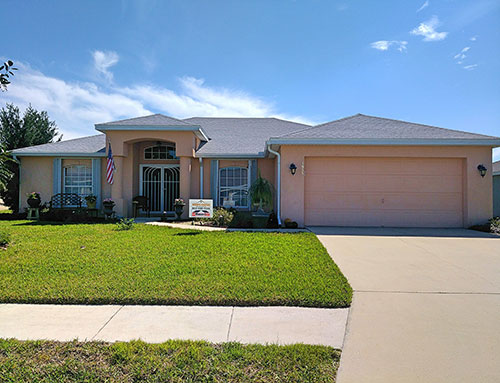 A 30-second search of the internet will show you just how many roofing contractors are out there. So, what sets one apart from the others? At Wood's Roofing, we're proud to say that we are a GAF Master Elite® Certified roofing contractor. But what does that mean for you?
GAF only bestows Master Elite status on the top roofers in the country – in fact, only about 3% of all U.S. roofers qualify for this certification! Our entire crew is trained on the products that they install, ensuring that they always remove, repair or replace your roof with the utmost care. Our company was founded on the principles of customer satisfaction and superior workmanship, and we strive to maintain these principles – day in and day out.
A History of Excellence
At Wood's Roofing, we believe that craftsmanship means doing the right things in a timely and consistent fashion, producing excellent results every time. Our consistency comes from discipline and care. In order to meet your needs and expectations, Wood's Roofing trains our team to do their work to the highest standards. To us, customer satisfaction means listening, planning, preparing and delivering a smooth, pleasant customer experience – every time.
Our online reviews, the happiness of our customers and the number of referrals we receive are a testament to the success of our company!
The Right Solutions for Your Roofing Needs
Each member of the Wood's Roofing team has decades of construction and roofing experience. We will focus on finding the right solutions for your roofing needs. We value strength of character and follow-through.
As a GAF Master Elite company, we are a dependable contractor. We provide clear value to our customers! Wood's Roofing understands that your time is valuable, and we will come prepared to answer your questions. Give us the opportunity to design a beautiful and lasting roofing system for you.
Get a Free Estimate Today
Don't waste time on any other roofing contractor. Wood's Roofing has the skills and track record to prove that we're the only company you need to call. Schedule a free estimate by calling us at (863) 513-7775, or you can fill out our online form.