Residential Roof Replacement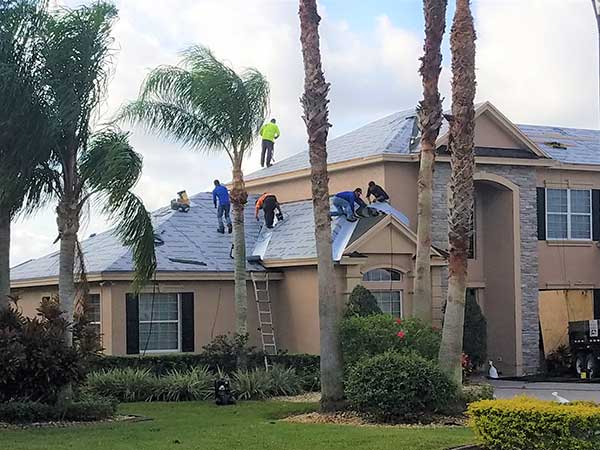 Restore Your Roof Back to Its Original Glory
With most homeowners' limited knowledge of roofing systems, they may not realize that one of their biggest investments – and largest contributors to curb appeal – might also be showing signs of deterioration. That's why it's important to work with an experienced contractor and schedule regular inspections.
When your roof begins to fail, you will need to take immediate steps to fix the problem. Sometimes, all that's needed is a small repair. However, if your roof is past its prime, has been storm-damaged or wasn't initially installed correctly, it will need to be replaced so it can continue to properly protect your family.
Wood's Roofing can help you with all types of residential roof replacement services, specializing in the following materials:
Asphalt shingles
Flat roofing
We focus on finding the right solutions to your roofing needs, and can direct you to the right material for your budget and requirements.
We'll Be There Every Step of the Way
At Wood's Roofing, customer satisfaction means listening, planning, preparing and delivering a pleasant customer experience every time. Our team will communicate with you at every step of the process to ensure that you understand what's going on, and so we can answer any questions that you have.
Our goal is to exceed your expectations every time we work with you. We'll never schedule a crew to come out when it's inconvenient for you. Instead, we'll always work within your time frame and take steps to reduce noise and disruptions.
Schedule a Roof Replacement Consultation Today
When a new roof becomes necessary, Wood's Roofing is the name to trust for all your roofing needs. Get started today by calling us at (863) 513-7775 or by filling out our online form. We would be pleased to provide you with a free consultation.