Roof Repair & Maintenance Services
Don't Let a Minor Issue Turn Into a Major Headache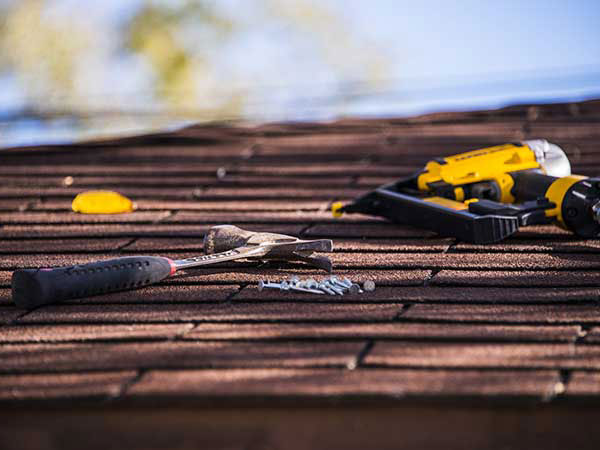 Just about everything that you own requires maintenance. Your car won't run forever if you don't change the oil, replace brakes and check on the engine every now and again. However, most of us don't consider maintaining the different parts of our home. One of our biggest investments is often neglected.
Your roof may need as much TLC as your car. A bad storm can blow off shingles, resulting in roof leaks. It can cause tree limbs to puncture roof underlayment. If caught immediately, these problems are easily fixable and won't be too costly. If ignored, they can lead to much more expensive headaches.
Invest in roof repair and maintenance services from Wood's Roofing to keep your roof in good shape, year in and year out.
Extend Your Roof's Life With Proper Roof Maintenance
While you don't necessarily have to call a roofer every time a storm passes, you should visually inspect your roof to determine if there is damage. You also don't need to climb up onto your roof – in fact, it's not recommended. Grab a pair of binoculars, and look for the below issues:
Curled, buckling, broken or cracked shingles
Missing shingles
Blisters on shingles
Cracked or missing caulk
Damaged or rusted flashing
Mold or mildew growth
Shingles on the ground
If you see any of these signs, immediately contact our roofers so we can take a closer look and determine if your roof needs repairs.
Get Started Today
Don't put off roof repairs until a more "convenient" time. You might be setting yourself up for bigger and more expensive issues. Talk to the professionals at Wood's Roofing to learn more about our services and how we can help you. Call us at (863) 513-7775, or you can fill out our online form.