Dedicated to Serving Residents of Polk County, FL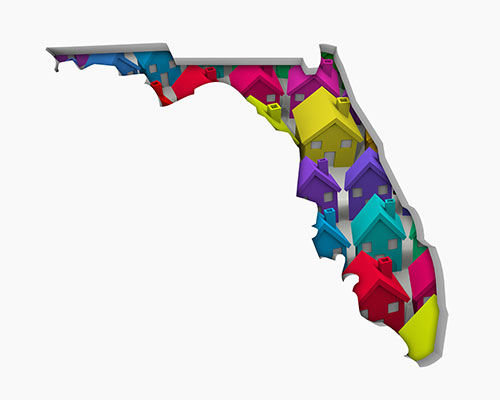 Top-Rated Roof Repair & Replacement Services
At some point in time or another, your roof will sustain damage. From Florida's occasional hurricane to just a heavy rain, all weather has the potential to affect your roofing system. But it doesn't have to be the end of the world.
Wood's Roofing is an experienced roofing contractor that has been assisting Lakeland homeowners for nearly a decade. We offer a wide variety of roof-related services, ranging from roof repair and maintenance to full residential roof replacement.
Our Service Area
Wood's Roofing has been proudly serving residents throughout the Lakeland area since 2011. While we are relatively new to the scene, our owner has been a member of the community for much longer, and all of our team members have decades of experiencing in the construction and roofing industries. This ensures that you're always working with qualified roofers who can properly take care of your property.
We are proud to serve our neighbors and provide services to all of the following locations:
We're a GAF Master Elite® Certified Contractor
Wood's Roofing is a GAF Master Elite® Certified Contractor. What does that mean for you? A GAF Master Elite contractor must undergo extensive training and uphold rigorous standards to receive this certification. This ensures that we'll take the time to fully understand your needs and strive to exceed manufacturer standards. We believe in customer service first because we want you to come to us for all your roofing needs – and even refer your friends and family to us.
Schedule an Estimate Today
Wood's Roofing is the premier roofing company in the Lakeland area. We believe in taking care of our customers from the first free consultation to when the last nail is put into your roofing system. Schedule a free estimate now. Call us at (863) 513-7775, or you can fill out our online form.