Dependable Residential and Commercial Roofing Services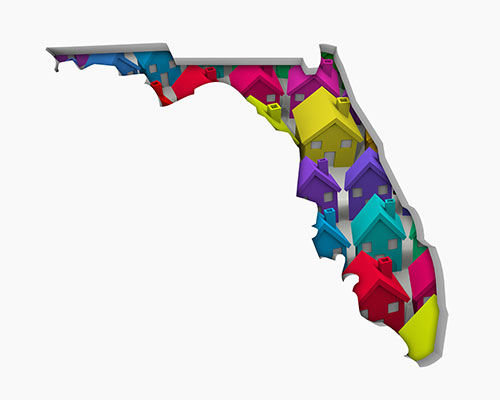 Serving Bartow and Beyond
When you need a new roof in Florida, you'll have a lot of options to choose from. But while you'll find many roofing companies eager to take on your project, it helps to pick a contractor who knows how to communicate with you from start to finish. They must have adequate training and experience in roofing services while knowing how to listen to your best interests. This ensures your new roof meets your expectations. So, who should you hire for your next roofing project?
As a locally-owned and family-operated roofing contractor based in Bartow, Wood's Roofing & Remodeling serves residents throughout Florida. This includes Polk, Lakeland, Winter Haven, and Lake Wales counties. We also serve nearby areas:
Cypress Gardens, FL
Auburndale, FL
Winston, FL
Plant City, FL
Haines City, FL
And other nearby communities.
Don't hesitate to call us if your county or city isn't listed.
What We Offer
Residential Roof Installation and Replacement
The roof is arguably one of the biggest investments in any well-built home. They make up a big part of the exterior so it must have the best materials to boost overall curb appeal and protect your home against the elements. As such, we offer flat and asphalt shingle roofing solutions that won't hurt your wallet. If yours is already old or damaged beyond repair, we'll replace it with quality materials to ensure it can withstand even the harshest weather conditions.
Residential Roof Maintenance and Repair
Our team also offers comprehensive maintenance and repair services to ensure your roof stays in good condition throughout its serviceable life span. We also provide professional inspections which can be handy when your roof recently weathered a tough storm. We'll identify and address any minor issues to prevent further damage and costly repairs.
Drop Us a Line Today
Wood's Roofing & Remodeling has over 30 years of industry experience, making us a top choice for professional roofing services in and around Bartow, FL. Call us today at (863) 513-7775 for a free quote. You can also fill out our convenient online form to learn more about our repair and replacement services.
Schedule an Estimate Today
Wood's Roofing is the premier roofing company in the Lakeland area. We believe in taking care of our customers from the first free consultation to when the last nail is put into your roofing system. Schedule a free estimate now. Call us at (863) 513-7775, or you can fill out our online form.