Lakeland Area Roofing Contractor
We'll Ensure That Your Roof Replacement Project Goes Smoothly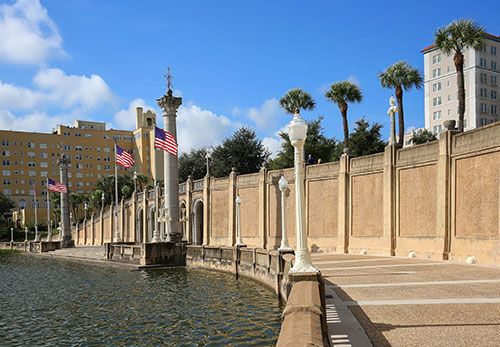 Have you noticed that the roofing system on your Lakeland home isn't looking as good as it used to? Perhaps you've noticed worn-out shingles or even areas of rot. Or, maybe you've had a persistent leak for a while. If you have been ignoring these issues, they may have become so obvious that you can no longer put your roof on the back burner.
If your asphalt shingle roof is older than 20 years, then it's likely time to invest in a new one. If you believe it's time to invest in a roof replacement, Wood's Roofing can help. Our team of experienced and dedicated installers can inspect your roof, listen to your requirements and come up with a solution that perfectly matches your needs.
As a GAF Master Elite® Certified company, you can be confident that any work done by Wood's Roofing will contribute to your home's value, its well-maintained condition and its curb appeal.
Why Invest in a New Roof
A new roof is a necessary investment if your current one has reached the end of its lifespan. There are many reasons to invest in a roof replacement. These include the following:
Curb appeal: An old roof is an eyesore. Improving your home's overall curb appeal with a beautiful new roof not only makes your home more attractive, it also increases its value.
Energy efficiency: If your roof has leaks, then that means that conditioned air is escaping. Fixing your roof can dramatically improve your utility bills by reducing energy usage.
Longevity: More than likely, if you get a new roof, you won't ever have to worry about investing in another one – if you get high-quality materials installed by trained experts.
Let's Talk About Your Project
Wood's Roofing is happy to serve residential customers throughout the Lakeland, FL, area. We have been a staple in Polk County for many years, and we want to continue to work with our neighbors for many years to come. Get started today by calling us at (863) 513-7775, or you can fill out our online form.