Storm Damage Repair for Bartow Homeowners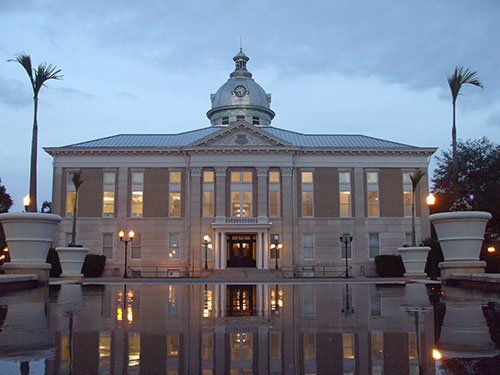 Talk to a Local Roofing Contractor Now!
In Florida, it's a given that we experience a lot of storms. If your Bartow home is damaged by wind, rain, hail or worse, you need to take steps to ensure that your valuables, family or employees are protected from further harm. Typically, this starts with repairing your roof.
A roofing system bears the brunt of most severe weather. Shingles can be blown off the roof. Tree limbs can be driven into shingles, causing them to crack and puncturing the underlayment. If you suspect that any of this has happened, contact a local roofing contractor like Wood's Roofing to inspect the damage and provide you with a repair estimate that you can take to your insurance company.
Inspecting Your Roof for Damage
After a storm, the last thing that you should do is climb up on your roof. Instead, grab a pair of binoculars and inspect it from the ground. You want to check out every section of your roofing system and look for the following:
Missing or cracked shingles.
Missing or broken fascia or metal flashing.
Tree limbs on the roof.
Dents or dark spots on the shingles, which could indicate hail damage.
If everything looks good from the outside, go inside your home and search for leaks (especially in the attic) and dark spots on the ceiling, which also are indicative of water damage. Also look for light coming into the attic from the outside. This means that there are holes in the roof.
Contact our roofers immediately if you see any of these issues.
Let Us Inspect Your Bartow Property
Don't just ignore storm damage. Wood's Roofing has a team of experienced team members who will gladly assist you with all your roofing needs. We offer free estimates, where we'll document the damage and our recommended solution and provide you with a quote. Schedule a consultation today. Call us at (863) 513-7775, or you can fill out our online form.