You should always vet a contractor before hiring them. Checking their qualifications is relatively straightforward—all you have to do is ask for their certifications and licenses. Learning more about a business' qualifications, on the other hand, is trickier. You'll need to skim through dozens of online reviews and ask previous customers about their experience.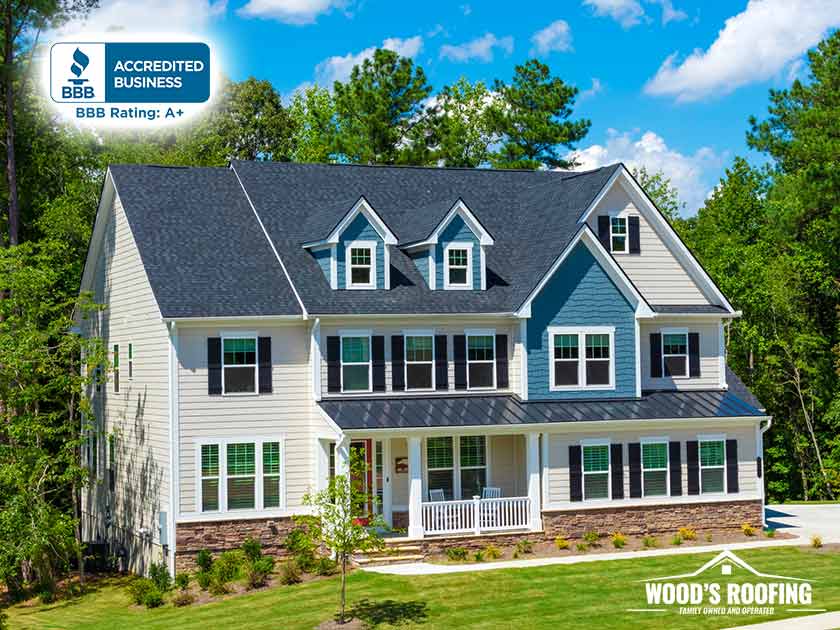 Fortunately, there's an easier and more objective way of gauging the reputation of a roofing contractor: Check their rating with the BBB®. BBB ratings help protect customers from fraud, low-quality products and bad service. An A+ rating is the highest rating a company can receive. 
What does an A+ rating with the BBB mean for you as a customer? 
How BBB Ratings are Calculated
BBB ratings are calculated using 13 factors, which include the number of consumer complaints filed with the BBB, the number of resolved and unresolved complaints, as well as the number of years a contractor has been working in the industry. 
The Gold Standard: An A+ Rating
An A+ rating is the highest rating while an F rating is the lowest. To get an A+ rating, a roof repair contractor needs to receive a score of 97 out of 100, which requires a near-perfect score in all 13 categories. While working with an A+-rated contractor, you can expect to receive: 
Excellent customer service – A+-rated contractors should have no unresolved customer complaints and a track record of providing excellent customer service. 

High-quality products – The success of a roofing project is closely tied to the quality of materials used, which is why an A+-rated roofer will only use high-quality materials. 

Timely project completion – You can rest easy knowing that an A+-rated roofing contractor will do their best to finish your project on time. 
Looking for A+-rated roofers in your area? 
Wood's Roofing, a family-owned and -operated company, offers a wide range of professional roofing services, including roof repair services. To request a free quote, call us at (863) 225-0603 or fill out this form. We serve homeowners in Lakeland and Winter Haven, FL, as well as the surrounding communities.
Satisfaction is guaranteed. Call us for a free quote.