Regular maintenance is important to make sure a flat roof lasts long. It's best to leave the job to professionals as they have proper training and the right tools.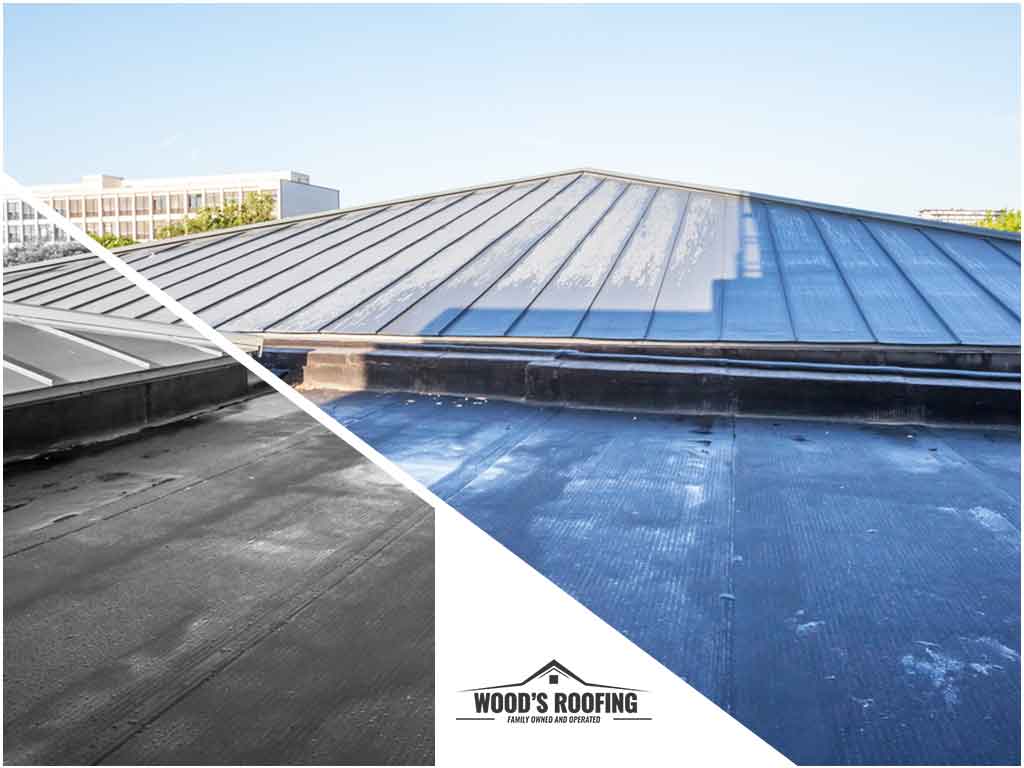 In this post, your trusted roofing contractor, Wood's Roofing, discusses how to inspect flat roofing systems.
Flashings
The flashings are the most leak-prone areas in your roof. Each piece can be a metal or membrane sheet placed where the membrane is interrupted. Typically, the membrane becomes detached from the metal, mostly due to improper cleaning and priming during installation. Metal flashings should be fastened, cleaned and asphalt-primed so the membrane will adhere to it.
Failure to strip metal flashings is another common issue on membrane roofs. The area around the flashing and any flange on the metal flashing should be squeezed between the roof field membrane and a top cap sheet or a strip of membrane.
Carefully check the seal around the flashing and be delicate when pulling up the membrane. It can easily separate from the flashing if it's not primed. To prevent damage on your roofing, contact an expert to perform inspection and roof repair if needed.
Mechanical Equipment
Any mechanical equipment should never directly rest on the roof membrane. The vibration from the equipment can damage the membrane and cause leaks. It should be placed on a flashed curb or on a steel frame with angled iron legs penetrating the roof.
Guard Railing 
Guardrail posts are susceptible to leaks due to improper flashing and stress from the railing. Posts that are damaged and not painted compromises the waterproof joint. Inspect guardrail posts and the ceiling underneath them for signs of moisture.
Penetrations 
Plumbing and mechanical system vents should be more than 18" from curbs, walls, edges and penetrations for sufficient spacing for the flashing.
Pitch Pans
They are metal flashing components utilized in irregularly shaped roof penetrations around guard railing posts. Check pitch pans for separations, gaps and cracks. These should be sealed and free from moisture.
Doors
The door threshold transition is a leak-prone area so check doorways and ceilings for any indication of leaks.
Invest in a reliable contractor for your roof's protection. Choose Wood's Roofing for your roof repair and maintenance needs. We also offer quality roof replacement services. Call us at (863) 225-0603 or fill out our online form for a free consultation. We serve homeowners in Lakeland and Winter Haven, FL.
Satisfaction is guaranteed. Call us for a free quote.